Isola Bisentina is a sacred place. All visitors are invited to respect the rules of conduct for public benefit.
– Adults – €24
– Children aged 6 to 15 – €18
– Disabled – €6
– Children aged 0 to 6 – Free
– Groups (from 20 adults) – € 20
The cost of the ticket does not include the transport service Isola Bisentina.
By booking access to Isola Bisentina, the boat is also automatically reserved, payment for which will be made upon boarding.
Isola Bisentina does not have its own transport service and makes use of the following shipping companies, which we invite you to contact for more information and to find out the rates:
For departures from Capodimonte (about 10-15 minutes by boat):
Navigabolsena
Viale Regina Margherita 28 01010 Capodimonte, VT
Mobile: +39 338 7672849
Email: info@navigabolsena.it
For departures from Bolsena (about 25-30 minutes by boat):
Navigazione Alto Lazio
Via G. Savastano 56d 01023 – Bolsena (VT)
Mobile:+39 338 5641467
Email: info@navigazionealtolazio.it
Please note that all the guided tours will be blingual (ITA / ENG)
Private visit: to book a private visit, please write an email to info@isolabisentina.org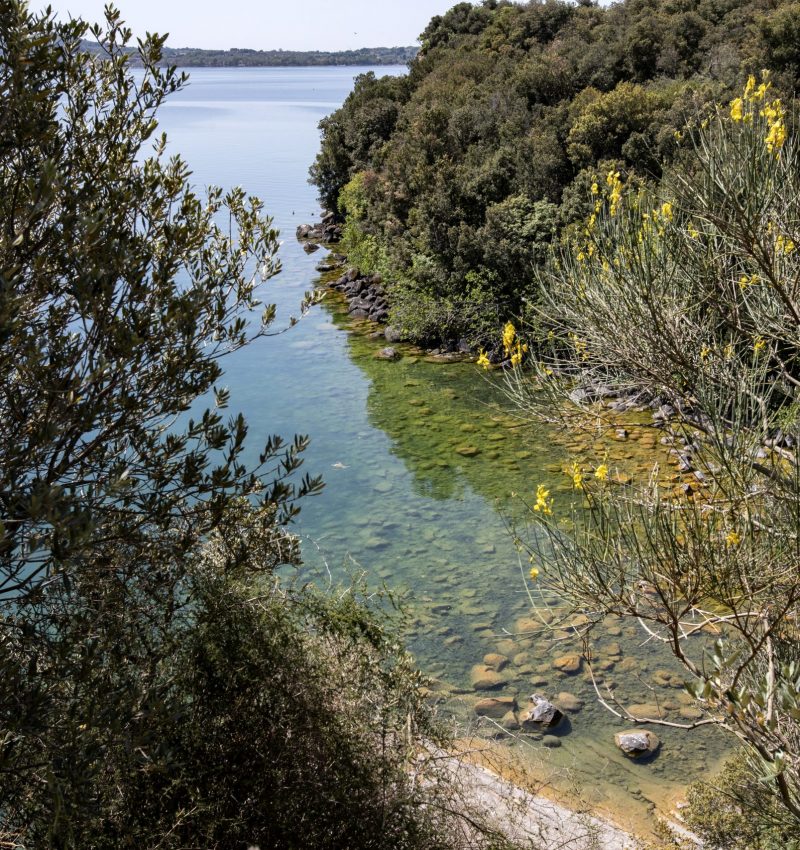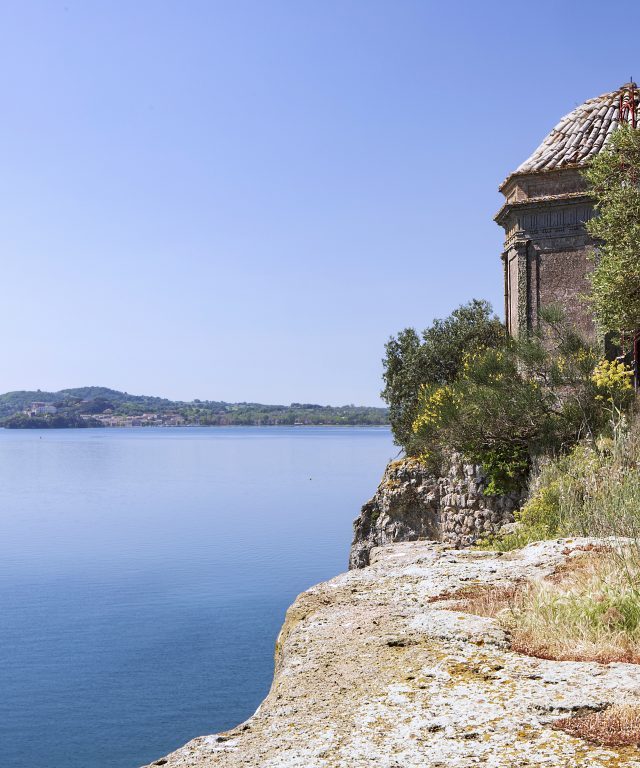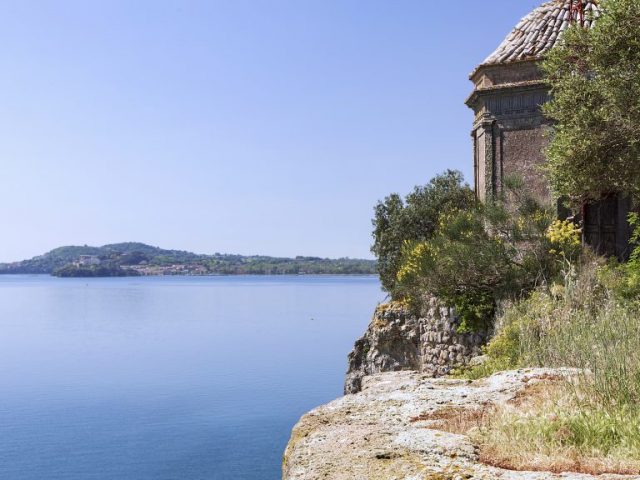 Thursday
17:00 (June, July, August)
16:00 (September)
15:00 (October, November)
Friday - Saturday - Sunday
10:15
Saturday
17:00 (July, August)
16:00 (September)
Thursday - Friday - Saturday
17:00 (June, July, August)
16:00 (September, October, November)
Saturday
17:00 (June)
16:00 (October, November)
BEFORE VISITING THE ISLAND
Tips and Access Rules
Guests are required to wear suitable clothing for wild nature, in particular footwear must be suitable for a type of wooded environment.
Visitors shall be equipped with boots and umbrellas in case of rain and bring sun protection during the hottest days.
It is not possible to buy drinks of any kind on the island. Visitors are encouraged to bring a water bottle.
The island is equipped with toilets.
Based on the CAI (Italian Alpine Club) classification, the itinerary is type E (excursion), ring-shaped, partly flat and partly sloping, with a difference in height of about 56 meters and a total length of about 3 km. Visitors walk on paths, fields and on various types of surfaces and meet stone steps.
The following people have the right to access Isola Bisentina with a reduced ticket of €6.00: blind and deaf and people with serious disabilities (art.3, paragraph 3 of law 104/92). We remind you that the walking surface is sometimes irregular, with some steep slope, and that along the way you will come across steps carved into the stone. For these reasons, part of the route is not suitable for people in wheelchairs and people with severe walking disabilities. Specifically, for these people, the following are not suitable: La Rocchina, Monte Calvario, Monte Tabor, the Malta of the Popes and Santa Concordia.
Visitors will be accompanied on the Island by a tourist guide authorized by the Lazio region, identifiable by means of a special card.
For everyone's safety, Visitors are advised to observe the following access rules:
follow the instructions of the Guide and do not leave the group of Visitors;
scrupulously respect the prohibitions and always remain within the itinerary of the visit;
comply with the warnings on the appropriate signs (e.g. no approach, risk of collapse, etc.);
supervise children and minors in tow, so that they are always under their visual control, to prevent unauthorized removals;
respect the biodiversity present on the Bisentina Island.
do not approach the animals on the island;
it is forbidden to feed the animals.
do not enter the construction site areas.
smoking is strictly prohibited.
it is forbidden to remove materials from the Island.
It is strictly forbidden to damage the state of the places
Picnics and littering on the island are strictly prohibited.
Pets are allowed only if on a leash 
Opening Times
Every day except Mondays and Wednesdays
Getting here
Isola Bisentina
Lago di Bolsena 01010
Capodimonte VT